A high-energy dance orchestra led by lead vocalist and owner Amy Yassinger.
Our Signature Party Band
Specializing in ALL styles of Music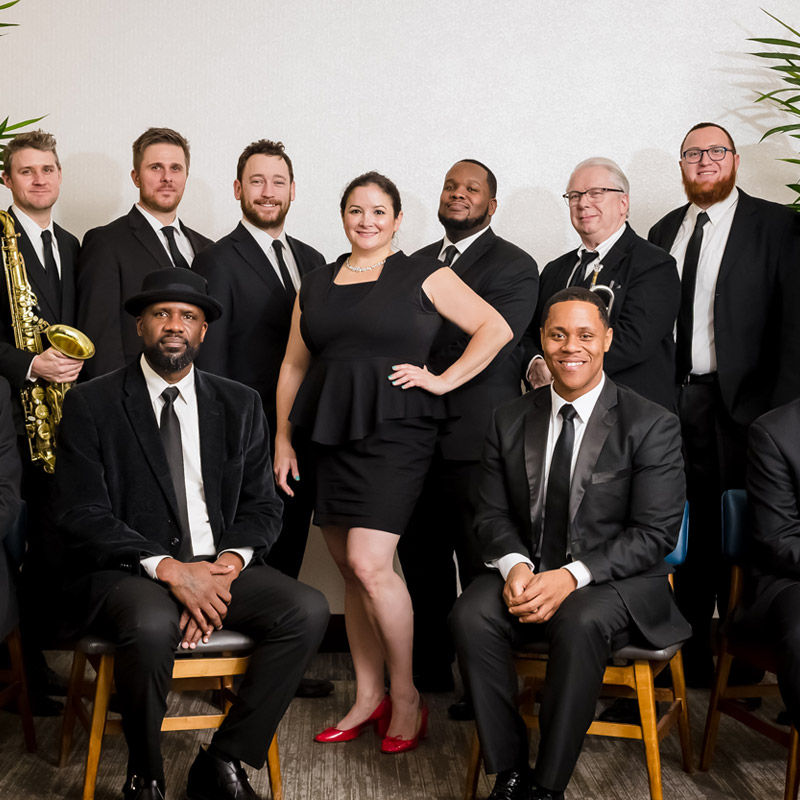 Captivating Crowds for Over a Decade with High-Energy
The Experience is the original Yazz Jazz Party orchestra that plays all genres of music from all eras, including a variety of multi-cultural favorites.
This award-winning band has played together consistently over the years and its members have performed internationally and love making music together. The Experience takes special song requests seriously and can orchestrate unique songs to honor the vision of Yazz Jazz clients.
Inclusivity, Versatility and Passion
Each wedding and event is different. The singers are energetic and interact with the crowd while the instrumentalists keep your dance floor rocking all night long. The band consistently rehearses to add fresh songs and changes things up so that no two events are ever the same.
The band starts at 8-pieces with 3 standing vocalists, a saxophone and a 4-piece rhythm section (piano/vocals, bass, drums, guitar) and can grow to a fuller orchestra with extra vocalists, dancers and horn players. Clients can choose to have the band play continuous "live" music all evening or to have a DJ alternate with the band.
Check out a real wedding filmed by Newlyweds Cinema featuring Yazz Jazz Strings, The Experience and our DJ!