Party Bands of Yazz Events
Chicago Wedding Bands With YOU In Mind
Take Your Wedding To The Next Level
The Perfect Band For Your Event
Weddings bring family and friends together of all generations and the party bands at Yazz Events cater to a wide variety of musical tastes. Our team at Yazz Events will work with you to decide what vibe and musical atmosphere matters most to you. Between our party bands Rhythm Makers, Heatwave and A.Y.O., the musicians and singers will make your wedding unforgettable. Each wedding is unique and our different party bands range in style, keeping our clients in mind.
Let our team help you pick the perfect band for your special day. The process includes an online planning portal where clients customize music choices with our experts on hand to assist and are not limited to a standard song list. Take your wedding to the next level with a live band!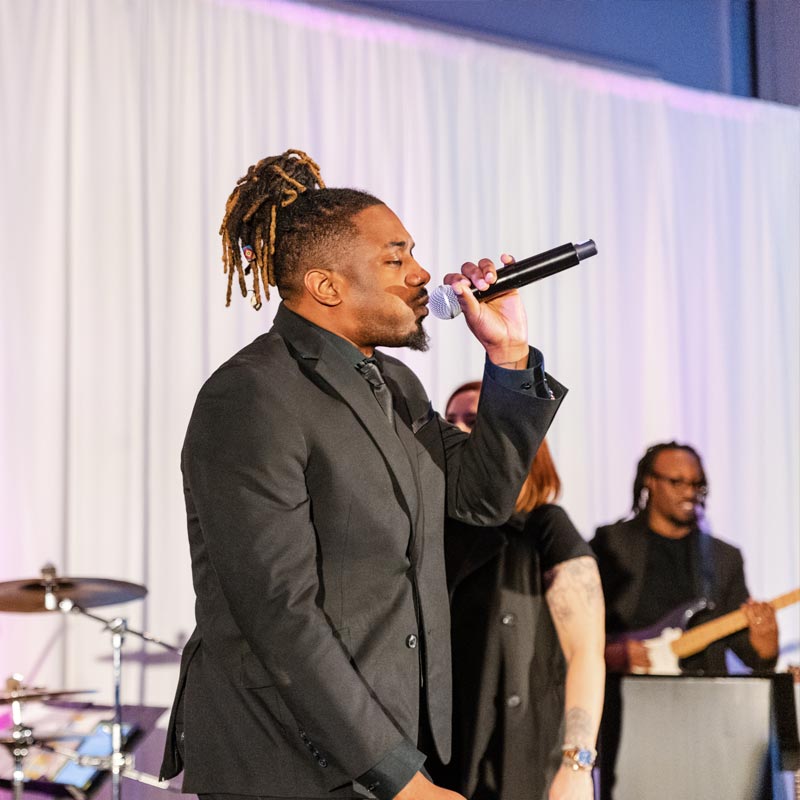 Urban band specializing in soulful sounds, R&B, Funk and Motown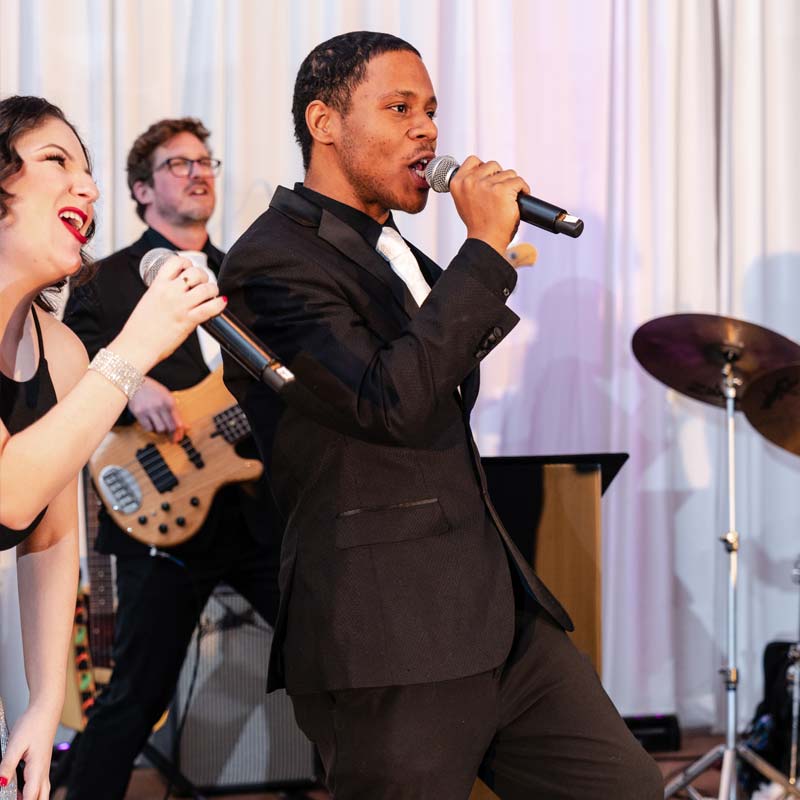 The ultimate PARTY band playing Pop, Motown, 80s, 90s, Country, Disco, Jewish, Jazz and more!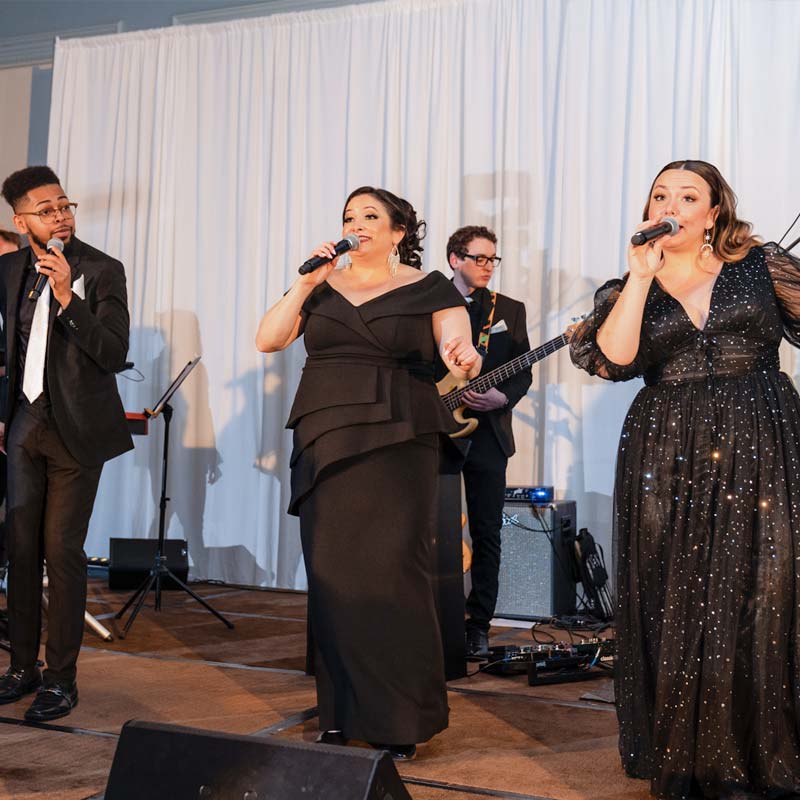 A.Y.O
(Amy Yassinger Orchestra)
A high-end experience with sophistication, class and timeless elegance and customization. No limits!
Rhythm Is Expression Therefore It's Art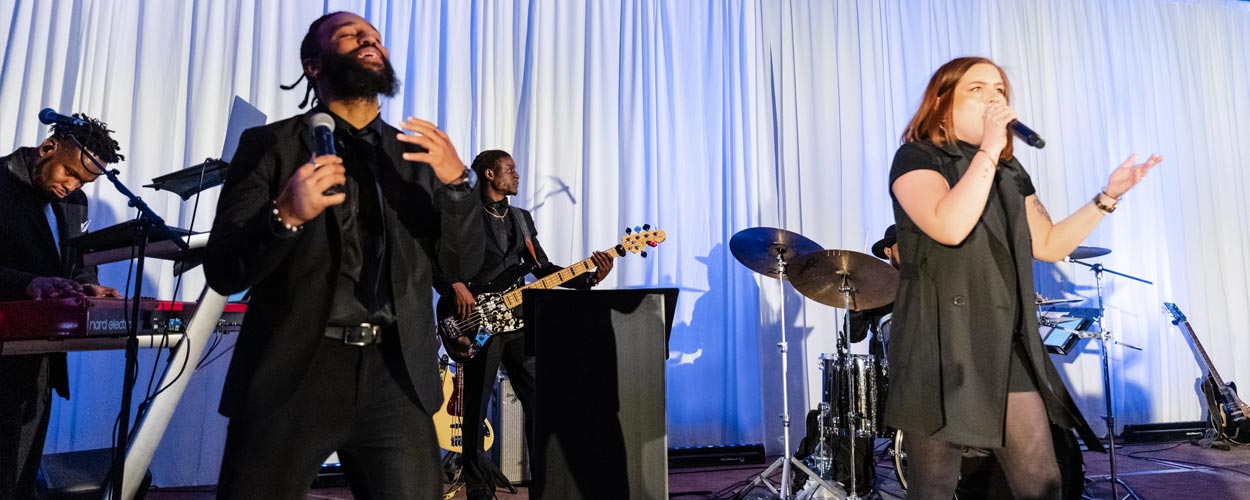 Why Choose Rhythm Makers?
Rhythm Makers is an Urban-influenced band covering 90's favorites as well as Motown, Funk and R&B hits.  They often play mash-ups on the fly so nothing is ever the same. The band is led by a collective of soulful, creative artists.  Whether it's the Temptations to Jay-Z, Rhythm Makers brings remarkable energy every time.
Rhythm Makers is led by longtime Yazz Events musician Keith Brooks II. The makeup of this band consists of a rapper, vocalist and rhythm section. Horns and additional vocalists can be added upon request. This band is a slightly more affordable option but also comes with a DJ and MC.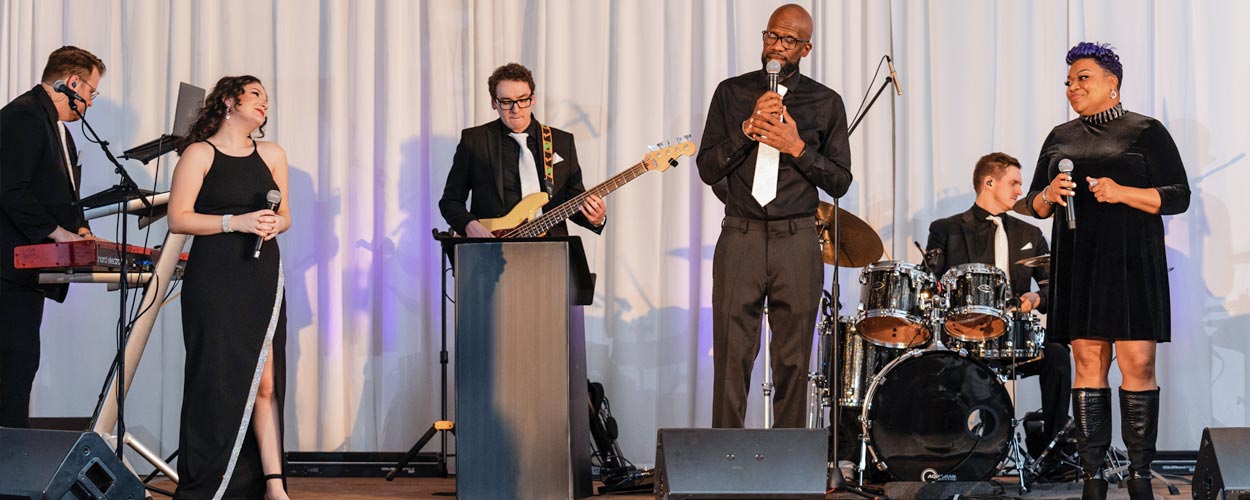 Heatwave is our most requested party band! They play ALL genres of music from all eras, including a variety of multi-cultural favorites. Genres include Latin, Jewish, Country, 80s, 90s, Pop, Disco, Motown, Rock n' Roll and so much more! This award- winning band has played together consistently for over a decade and its members have performed internationally and love making music together. They take special song requests seriously and often play medleys to play as many songs as possible. The organic chemistry is undeniable with the
Heatwave musicians since everyone has played and rehearsed together regularly to maintain a polished, professional, and fun band. They consistently add new songs and orchestrations based on demand and music trends.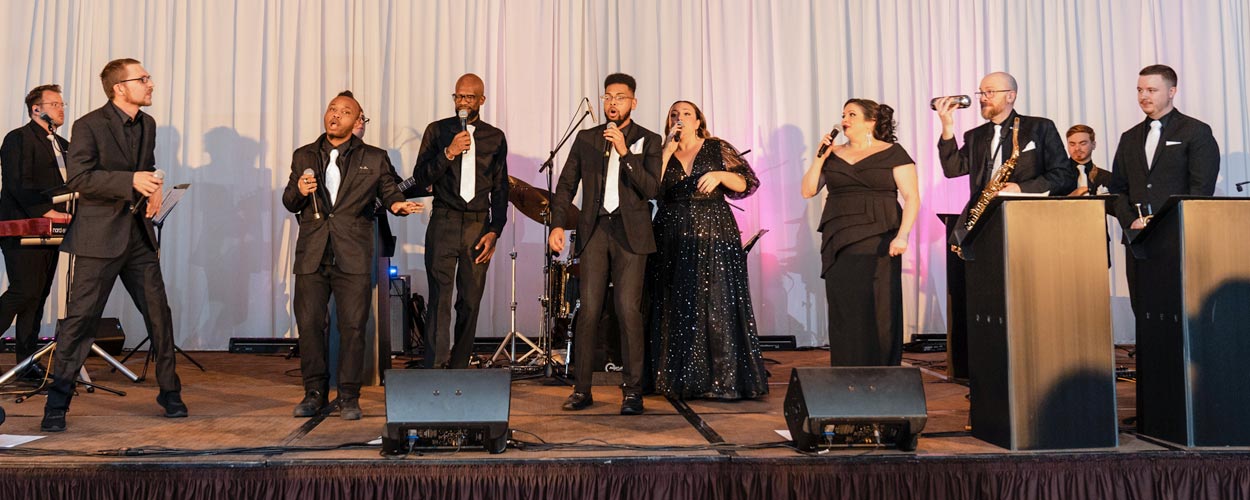 The Amy Yassinger Orchestra is where musical dreams become a reality. The orchestrations are fresh, unique and timeless. Continuous live music will consist of current hits to Motown favorites and everything in-between. This is the perfect band for a fairy-tale wedding including strings, lots of horns, and the best vocalists in the industry. No limitations, only YOU in mind. 
This immersive experience will consist of a wardrobe full of white suits and sparkly gowns, white staging, a backdrop LED wall and upgraded elegant lighting to create the perfect atmosphere for your wedding.